We officially began the celebration of our Grand Opening in the new newborn studio with a ribbon-cutting with the Mayor of Avon Lake, Greg Zilka. We were able to do so along with two other businesses now located in the Lofts at Beach Park Station. Wisdom Tree Kids, owned and operated by Caroline Benedum, and Rita Hassett Art Gallery. The Lofts are located next door to Mona Lisa Spalon and above Anchor Rec Center in the same plaza as the Avon Lake Post Office. After six years working out of a studio in my home, I was ready to take the next step in hopes of being able to provide a better experience for my clients.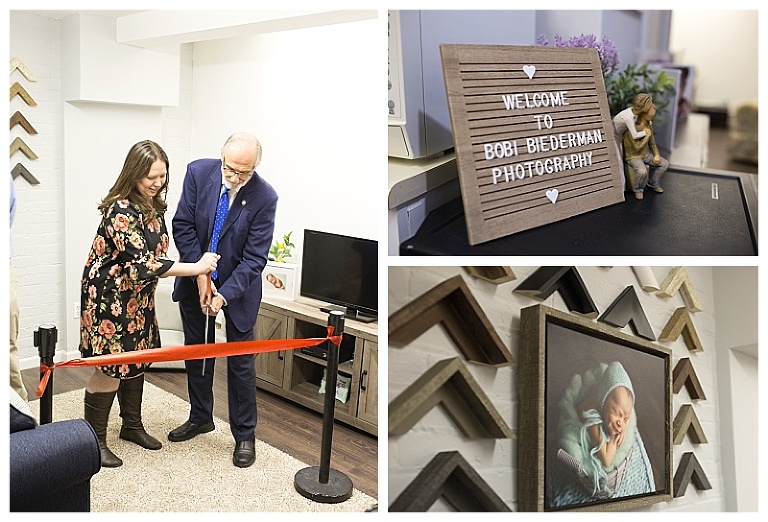 Newborn Studio Photographer
What a fun morning! I'm so thankful for all of the help and support I've gotten through this process. I am especially thankful for all of the hard work put in by my dad and husband to make this dream of mine come true! We are so excited for this next chapter of Bobi Biederman Photography!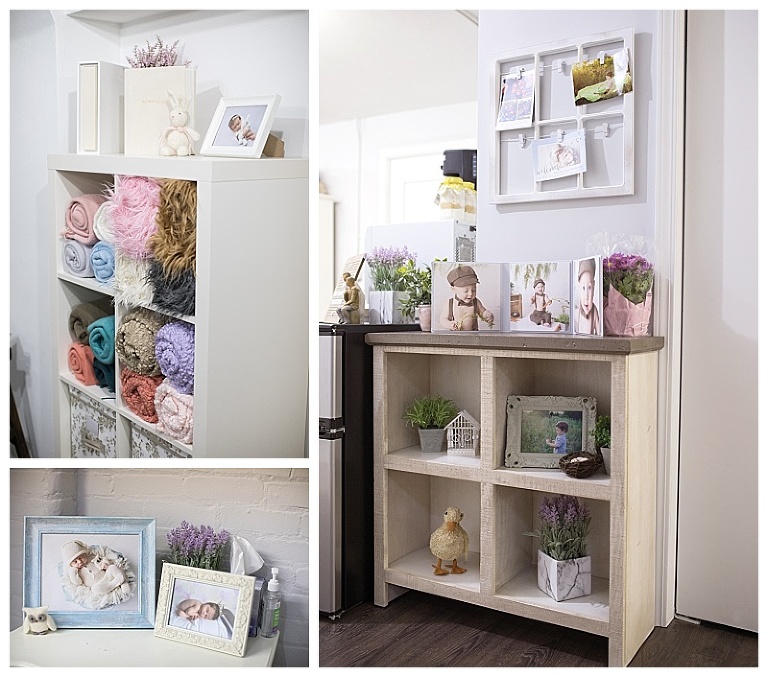 Avon Lake Best Newborn Photographer
We have more space! We're looking forward to capturing many newborns, milestones, sitters, and even families! Keep an eye out for mini sessions which we will only be offered in the spring and winter.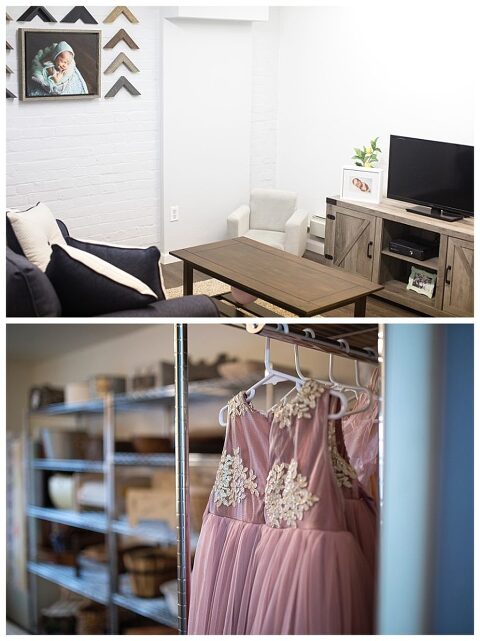 We love the new separate lounge space for consultations or parents and siblings to use during a session. There is also additional prop storage across the hall! We're constantly adding to the collection of props and backdrops. Plus, we are looking forward to more dress and outfit collections for you to have the option to use for your session! We want to make the "what to wear" a little less stressful and costly! These are not just for newborns. We're adding options for all different ages – even mom!
We'd love to hear from you! Visit our contact page We'd also love for you to like and follow us on Facebook.