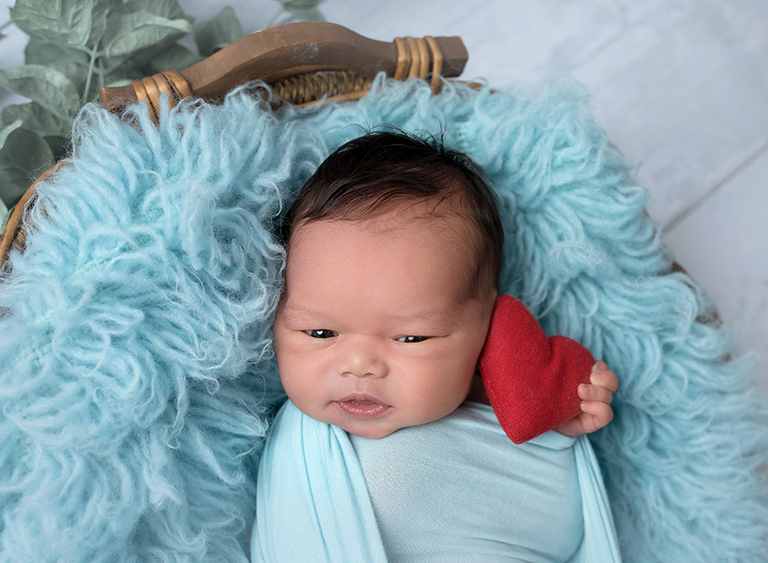 Hang a portrait or collage on the wall.  You'll love walking by your portraits and seeing your precious family/baby on the wall.  The older your baby gets, the more you will love to see how tiny they were and they will, too!
 Create an album that you can flip through with baby over the years.  Imagine snuggling up with your children looking through their newborn portraits!  Those tiny little fingers and toes!! (or even with your grandchildren looking through their parents newborn portraits!!)
 Start a folio box to add to throughout the years.  Folio boxes are fantastic for adding to over the years. It stores your matted or mounted printed to look through whenever you like. You can keep all of them or give some away.  Frame them or store them in the box.  It's very versatile!
 Announcements and Thank You cards!  Your family and friends will love to receive a personalized announcement or thank you card with your baby's portraits on them!
Give prints as gifts to family or friends.  Simple prints and keepsake products make fun gifts for family and friends.  Your sweet baby's face will bring a smile to theirs!