I have very few photos or none at all from the birth experiences of my first four children.  I learned.  With babies number 5 and 6 I hired Melissa Rock Photography to photograph my birth experiences and the kids meeting their baby brothers for the first time.  I love everything about the photos!!!  My husband could focus on me and the baby and we could experience the moment without having to try and capture it because Melissa was taking care of that for us.  She did a fantastic job.  Both births were c-sections so I was able to see so much through her photos that I would not have been able to see otherwise like this one of him on the little warming cart that I absolutely love!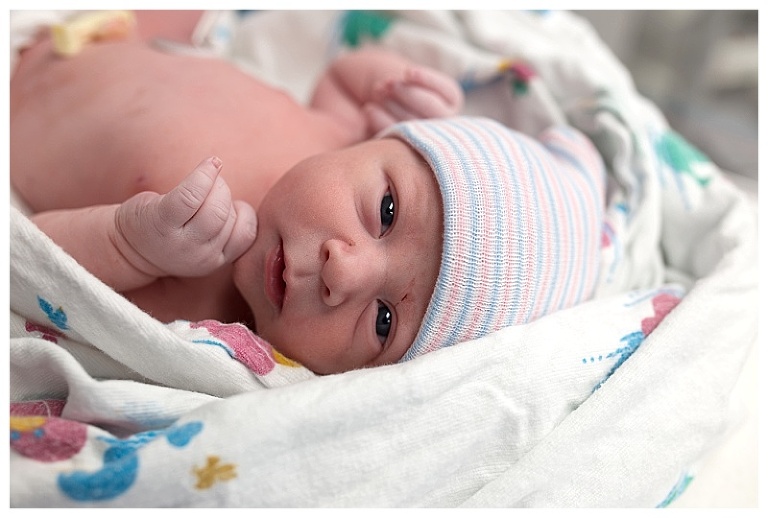 Newborn Pictures
Here are a few of my favorites!  I was able to see him immediately as he was born which I have not been able to do since #2!  Love the option of the little window!  My husband was able to "cut the cord." Obviously, it had already been cut (I guess that's normal for c-sections) but they left some for him to cut since I asked.  This is the only photo I have of him cutting any of our kids' cords!  He thought it was silly but it is meaningful to me.  Charlie's tiny hand holding his finger!  So precious!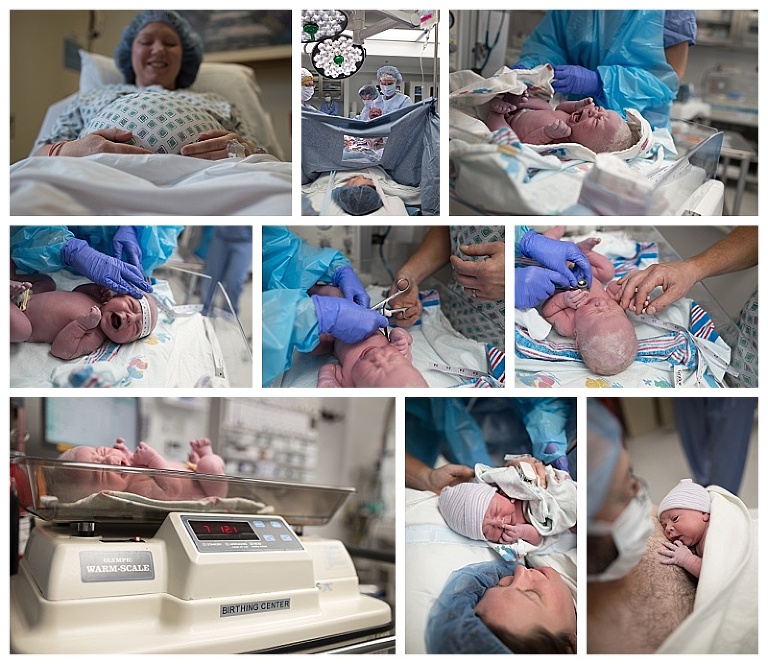 Avon Lake Family and Newborn Photography
Melissa captured the kids coming in to meet Charlie for the first time and each of them holding him.  They were so excited!  I was so excited!  One of my favorite parts and I was appreciative that Melissa stayed through the craziness to capture these little faces for me!  Super thankful that their Grandpa and Grandma Shy would get them all ready, bring them to the hospital and wait what took hours for them to come in and see us!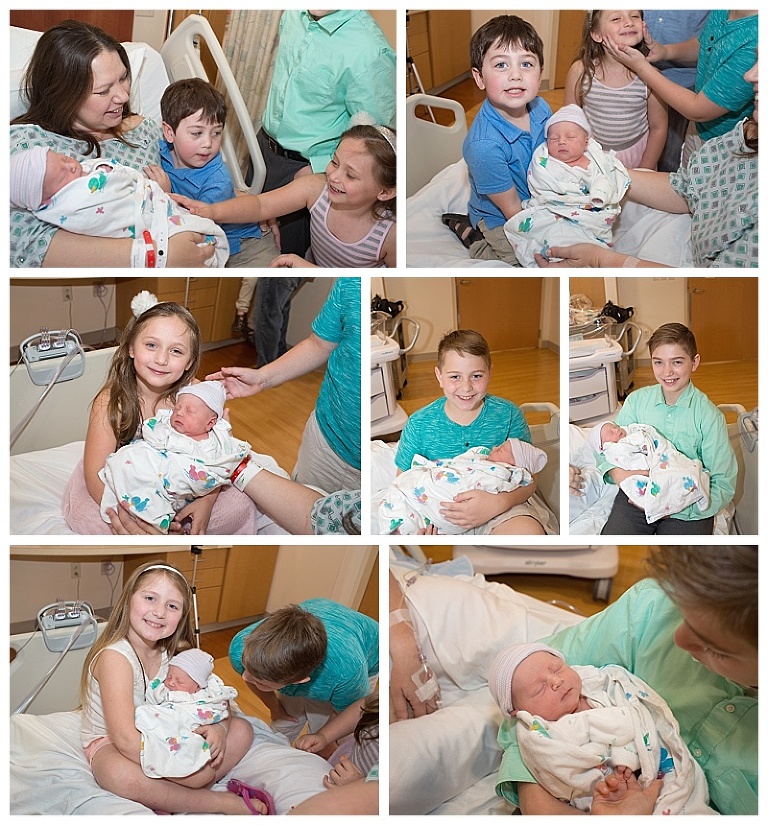 Our first photo as a family of 8!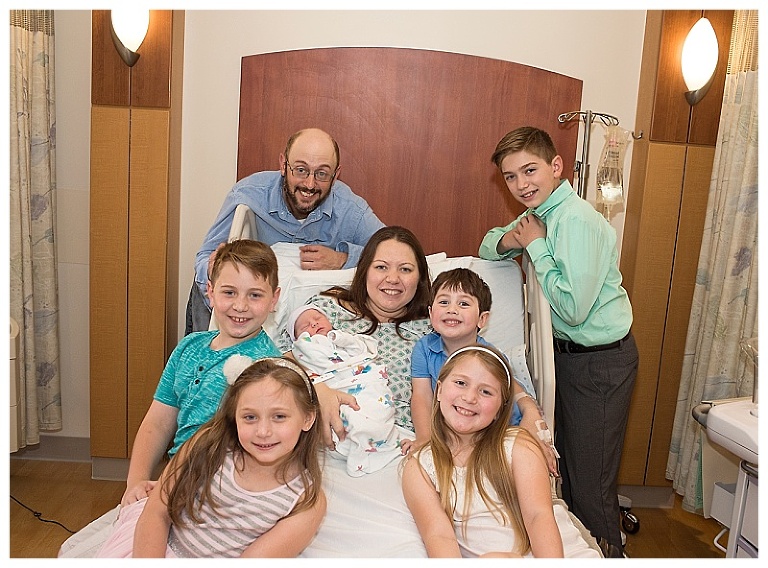 I offer birth or fresh 48 photography on a limited basis.  If you're interested, please contact me.  I'd love to chat with you!